Bee keeping langstroth beehive wooden hive for bees
Product Description:
The Langstroth beehive is commonly used all over the world.
In langstroth beehive,the bees make their combs,could easily be separated from all adjacent parts of the hive - the walls of the hive,the floor of the hive, the cover of the hive,and other frames within the hive.To extract a frame from such a hive will not require any comb to be cut.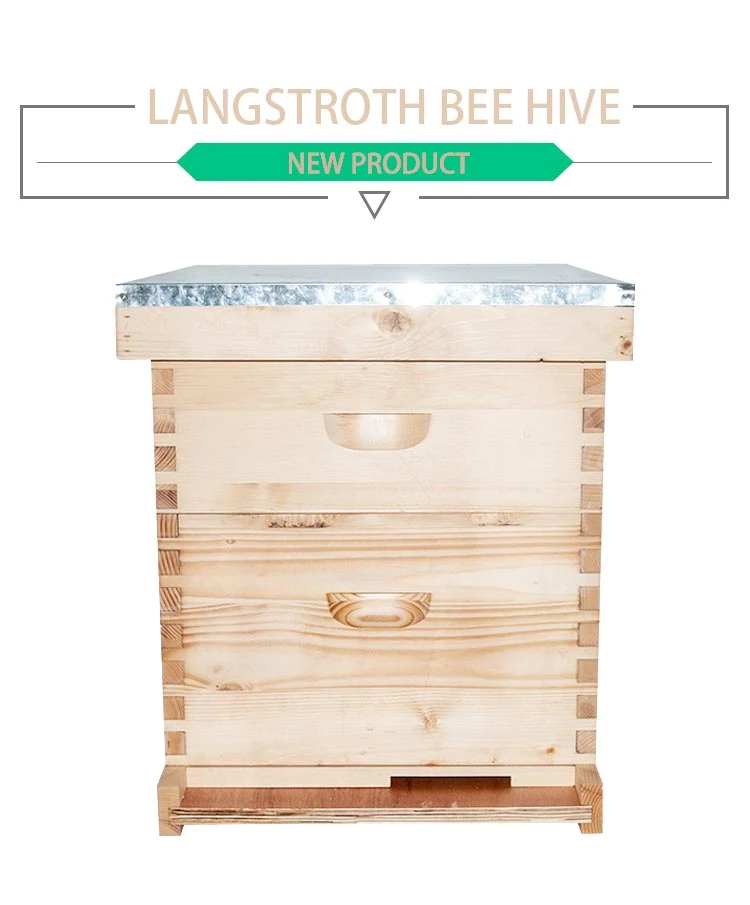 Being able to remove and replace combs so easily makes it possible - and practical - for beekeepers to inspect all of their hives on a regular basis.Such inspections,to check for signs of disease and/or parasites,imminent swarming,an aging queen,and other conditions requiring intervention,are essential to successful bee husbandry.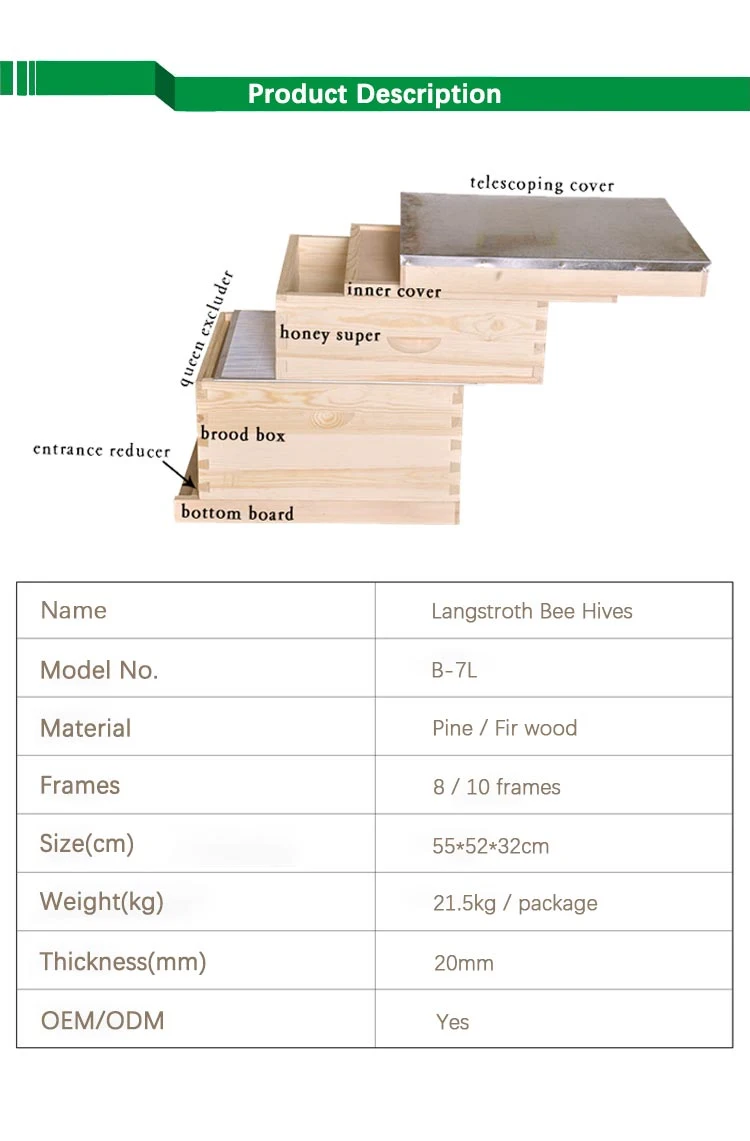 Package and Services of the Langstroth beehive:
Package:
2sets/carton, 60*48*32cm, 27.1kg/set
Usually bee hives are flat packed, 2pcs per carton or packed according to your demands.
Our Services:
1.The largest manufacturing for beekeeping equipment
2.More than 30 years experience for beekeeping field
3.Best quality with fast delivery
4.Customized size,OEM etc.
5.Warranty:1 year
6.Professional after-service teams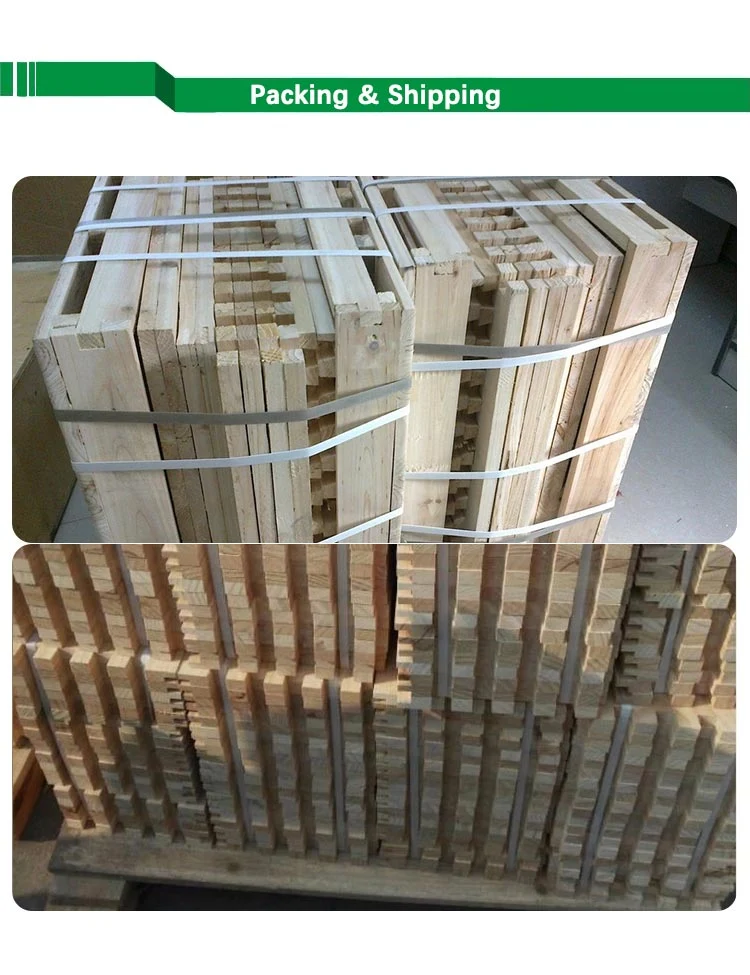 FAQ of the Langstroth beehive:
1.What is your MOQ? Can we get a small order for the first time?
Our MOQ is based on the price,The lower quantity the higher price,Multi-sweet can accept mix the order and trial order,Plsease confirm details with us.
2.How About The Shipping Cost?
Multi-sweet will choose the most reasonable shipping fee, please contact us for details.
3.Can The Price Be Cheaper?
The price depends on your demand (shape, size, quantity). Usually, you can get better price provided for large orders.
Multi-sweet gruop:
Multi-sweet group is a one-stop beekeeping equipment supplier.
Our workshop covering 40000 square meters.
Our products are exported well to North America,Oceania,Asia,Europe and Africa.
Our mainly products are:Beehive,Honey Extractor,Beekeeping Tools,Protective Clothing,Feeders,Queen rearing,Honey & Wax Processing Machine,Bee products.