Kitchen Equipment hotel Equipment hot dog roller grill
Features
♦ Stainless silk-screen panel to keep clean and new look for long time .
♦ Use auto-adjustable straight-forward and converse motor ,prevent food be burnt .
♦ More sanitary as glass cover the front and two sides of it , also good for heat preservation .
♦ Independently temperature control by 2 switches, choose to turn on one or two base on the quantity of the hot dog ,more energy saving .
♦ Heated evenly ,accurate temperature control, the plate under the roller can be pulled out , easy to clean.
♦ Beautiful and modern design with all parts made of stainless steel . Bright as we set a lamp on it's top.
Specification
Model
LS-205A
LS-205C
LS-207A
LS-207C
LS-209A
LS-209C
LS-211A
LS-211C
Power
1
1
1.4
1.4
1.8
1.8
2.2
2.2
KW
Net weight
11.5
7
13.5
8.5
16
10
19.5
11.5
Kg
Gross weight Kg
18
8
20
10
24
11.5
30
13
Size
560*260
560*260
560*330
560*330
560*400
560*400
560*470
560*470
mm
*380
*200
*445
*200
*445
*200
*445
*200
Packing size mm
660*380
630*320
660*460
630*400
660*520
630*470
660*605
630*540
*540
*260
*540
*260
*540
*260
*540
*260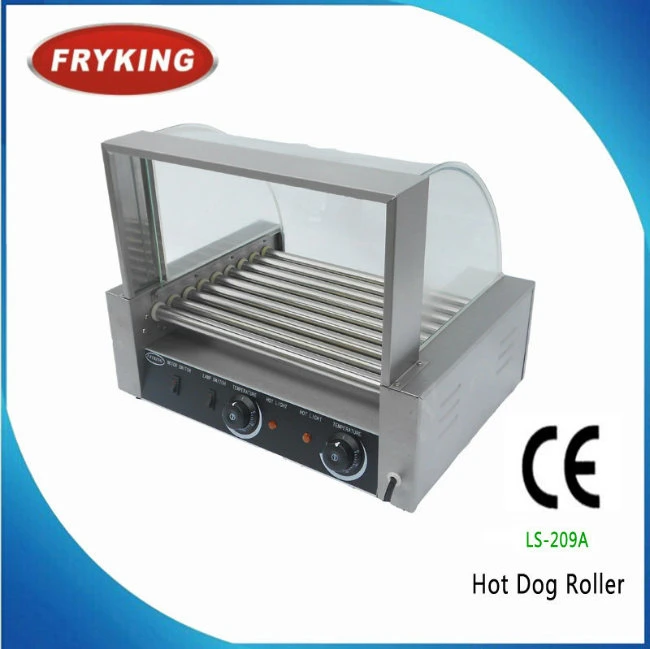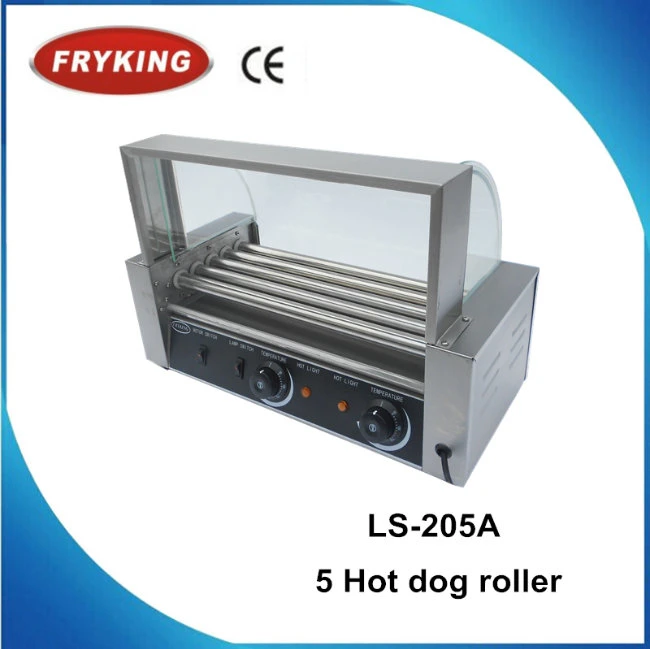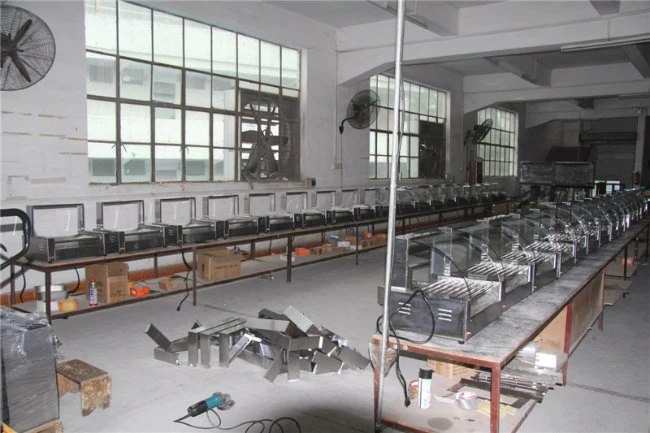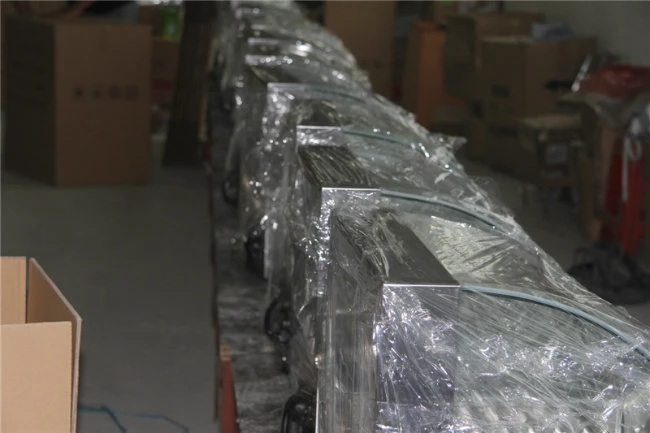 Company Information
Fryking Western Kitchen Equipment Works is located in Baiyun District, Guangzhou, specializing in manufacturing western style kitchen equipment, including rotisseries, high power fryers, gas griddles, cabinets for heating and displaying and packing equipment and auxiliary products of stainless parts and supermarket checkout counters.
Invested in and constructed by kitchen equipment experts, our company possesses an excellent team with the special product development department of high efficiency and quality. What's more, our factory is furnished with a complete series of sheet metal processing equipment. Besides the headquarters in Guangzhou, we also have launched branch offices in Shanghai and Guangxi.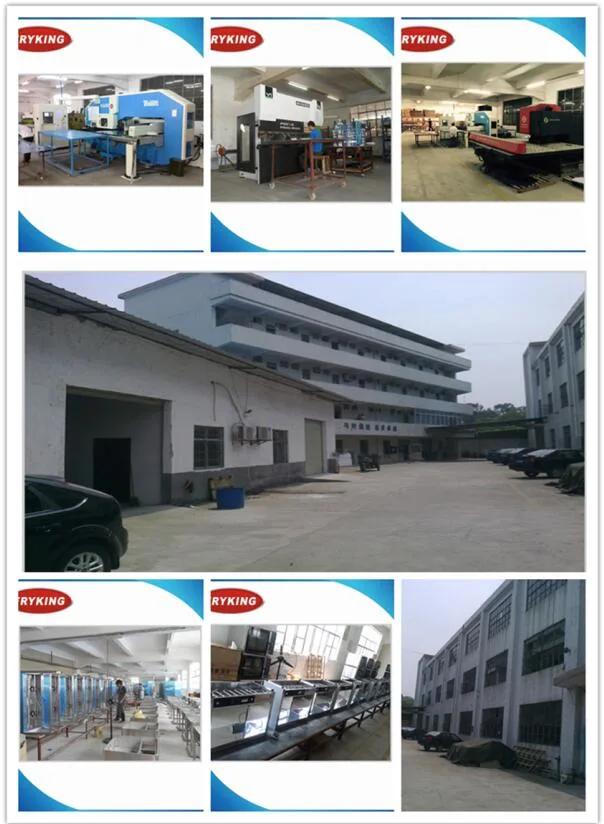 Our customers
Our major clients are such listed companies and internationally famous chain firms as McDonald's, KFC, Do & Me Fried Chicken, 7-11 Convenience Store and Happy Tom and the large scale supermarkets, including ParknShop Supermarket, Thailand TOPS and Wangfujing Department Store.
"Customer-oriented, prosper the factory with scientific product development" is our tenet. Our processes of design, material selection, material application, production and processing are carried out in strict accordance with the standards of ISO9000. A number of products have met European requirements and we have obtained CE certificate.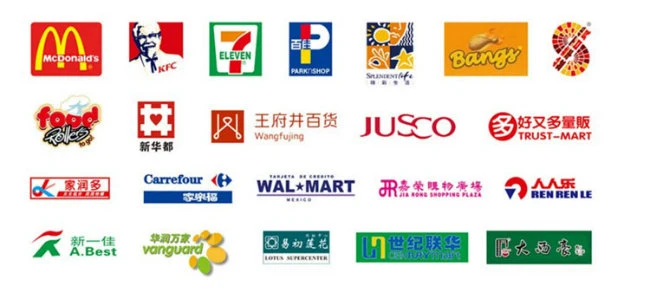 Warm welcome to visit our factory any time.